We are excited to announce a FREE webinar on 22nd February at 6pm for the Sleep Assistant Training Program offered by the Sleep Medicine Institute. This program is designed for individuals who are interested in pursuing a career in the field of sleep medicine.
By joining the free webinar, you will have the opportunity to learn more about the Sleep Assistant Training Program and what it has to offer. You will also have the chance to ask any questions you may have and get a better sense of what a career in sleep medicine entails for more detail call or whatsapp on +918527119474.
Course Starting from 1st March'23
(Limited Seats Only)
Last date for Enrolling 25th Feb'23 Enroll Now!!
12 Hours live Online Classes to be covered by in 10-12 weeks
8 hours Theory, 4 hours Pratical followed by assessment
Certification by HSSC & SMI
Learning Objectives
Introduction to sleep medicine

Sleep studies-types, hookup, reporting

Pap therapy-when and how to use
Curriculum
THEORY .
Module-1 .

Introduction to Sleep Medicine, Conducting PSG .

Section A .

Course Introduction

What is Sleep Medicine

N Sleep Architecture

Common Sleep disorders focus on OSA

Section B

What is sleep study?

Levels of sleep studies

Data/Signals seen in PSG

Module-2 .

Signal Evaluation and PSG Report .

Section A .

Signal recognition

Section B .

PSG Report

Module-3 .

PAP .

Section A .

What is PAP

Types of PAP

Section B .

Doubt clearing Session

PRACTICAL .
Section A .

Intro-Overview

How to interview a patient with sleep disorder

PSG Report

Equipment -handling

Reporting of level-3/4

Part-B-PAP .

Demo of equipment

Downloading PAP Report
About the Faculty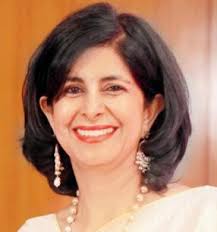 Dr. MANIVR BHATIA is a Senior Neurologist and Sleep Specialist with more than 30 years of experience. Dr.Manvir is Director of Neurology & Sleep Centre, New Delhi. She is currently the Vice President of Indian society of Sleep research. She is the author of the book-"The Sleep Solution" first non-fiction book on sleep, in India.

Eligibility-all doctors (General Physicians, MD, Cardiologists, Pulmonologists, Diabetologists, ENTs, Neurologists, Psychiatrists, Internal Medicine, Medical Trainees, Sleep Technicians etc) seeking information and keep on enhancing their skills and careers in the field of sleep medicine.
Highlights
Duration: 720 Minutes
Video: 12
Level: Advance
Certificate: Yes
Enroll Now & Get FREE Access for the most Informative and Practical Sleep Courses !!