Learning Objectives
An overview of sleep-Know about all types of PSG

Learn how to hook up a patient

Learn how to evaluate a sleep study.

How to report a sleep study.
Curriculum
10 Modules

|

10 Videos

|

190 min Total Hour
Theory .

PSG Review

PSG Report

Practical

Preparation for PSG

Demonstration of Equipment

Hook Up

Calibration

Artefact

Titration

Documentation

Reporting and End of Sleep Study
About the Faculty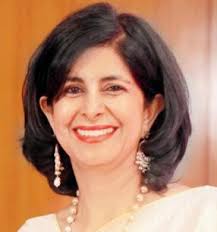 Dr. MANIVR BHATIA is a Senior Neurologist and Sleep Specialist with more than 30 years of experience. Dr.Manvir is Director of Neurology & Sleep Centre, New Delhi. She is currently the Vice President of Indian society of Sleep research. She is the author of the book-"The Sleep Solution" first non-fiction book on sleep, in India.

Eligibility-all doctors (General Physicians, MD, Cardiologists, Pulmonologists, Diabetologists, ENTs, Neurologists, Psychiatrists, Internal Medicine, Medical Trainees, Sleep Technicians etc) seeking information and keep on enhancing their skills and careers in the field of sleep medicine.
Highlights
Duration: 190 Minutes
Video: 10
Level: Advance
Certificate: Yes
Related Blog
Why Teenagers Should Really Sleep Well And Why They May Face Sleep Issues

Read More
Enroll Now & Get FREE Access for the most Informative and Practical Sleep Courses !!