Curriculum
6 Modules

|

6 Videos

|

179 Minutes Total Hour
Introduction to pediatric sleep medicine

Sleep disordered breathing in children

Congenital syndromes: High risk for developing obstructive sleep apnea.

Pediatric non-respiratory sleep disorders

Pediatric Insomnia

Pediatric sleep studies and sleep scoring in children
About the Faculty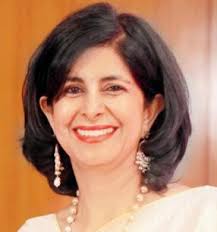 DR. MANVIR BHATIA is a Senior Neurologist and Sleep Specialist with more than 30 years of experience. Dr.Manvir is Director of Neurology & Sleep Centre, New Delhi. She is currently the Vice President of Indian society of Sleep research. She is the author of the book-"The Sleep Solution" first non-fiction book on sleep, in India.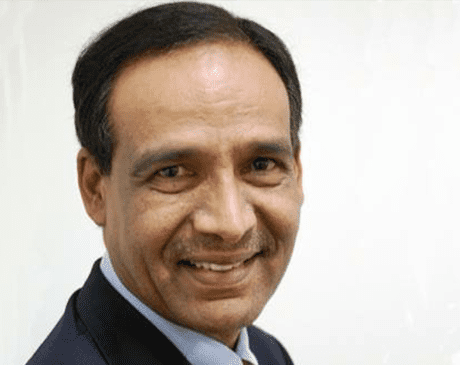 DR. DEEPAK SHRIVASTAVA MD, FAASM, FACP, FCCP, RPSGT is a Sleep Physician in California. A Professor of Medicine, Pulmonary and Critical Care at UC Davis and a teaching faculty at San Joaquin General Hospital. Dr. Deepak is also a published researcher and author of multiple books.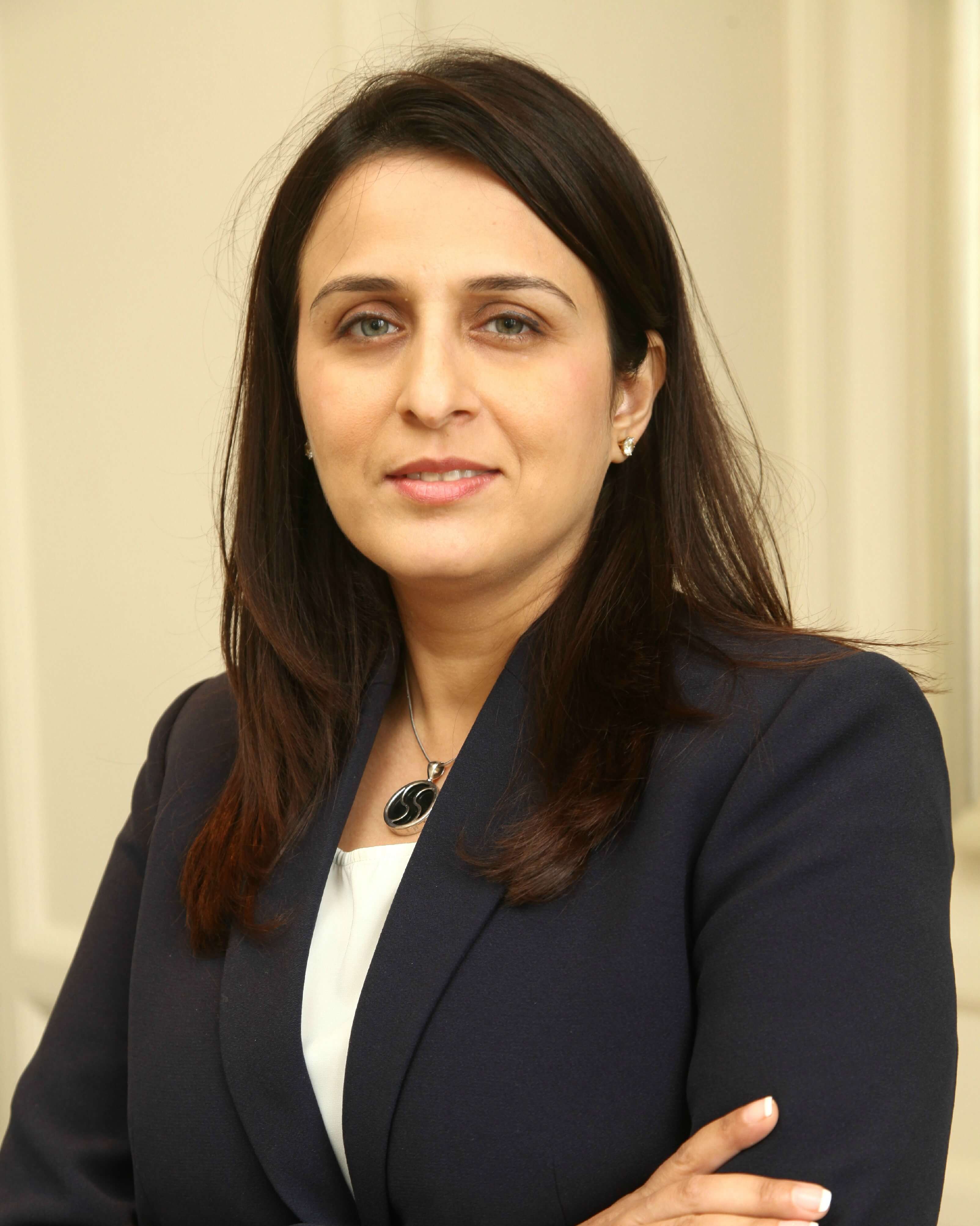 DR. PREETI DEVNANI M.D, ABPN, FAASM, American Board of Neurology, Sleep Medicine &Clinical Neurophysiology. Consultant Neurologist at Sleep Disorders Centre, Cleveland Clinic Abu Dhabi, Clinical Director-Sleep Disorders Clinic-Mumbai, Executive Board Member and faculty examiner for Indian Sleep Disorders Association and Indian Sleep Research Society. Recipient of World Association of Sleep Medicine Young investigator Award, 2013. .
Eligibility-all doctors (General Physicians, MD, Cardiologists, Pulmonologists, Diabetologists, ENTs, Neurologists, Psychiatrists, Internal Medicine, Medical Trainees, Sleep Technicians, etc) seeking information and keep on enhancing their skills and careers in the field of sleep medicine.

Pediatricians

Clinical psychologists

Psychiatrists

Occupational therapists
Certificate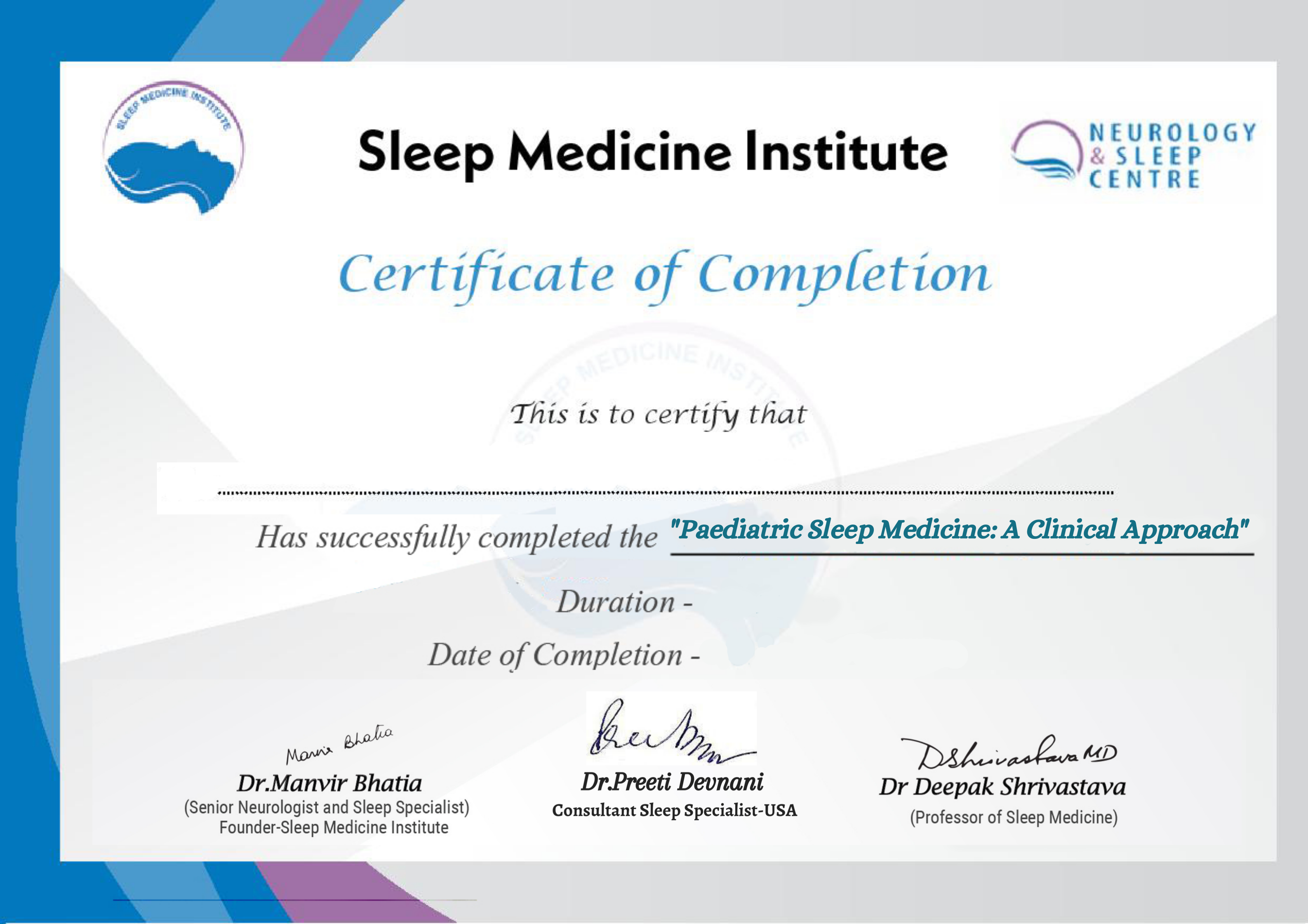 Highlights
Duration: 179 Minutes
Video: 6
Level: Advance
Certificate: Yes
Related Blog
Nightmares are caused by Stress, Anxiety, PTSD, Obstructive, Sleep Apnea.

Read More
Enroll Now & Get FREE Access for the most Informative and Practical Sleep Courses !!

SMI, a division of Neurology Sleep Centre, is the first online platform which provides a practical comprehensive overview about sleep disorders, their diagnosis and management , for all those interested in enhancing their knowledge.
Address
---
L-23, Kausalya Park, Block L, Hauz Khas Enclave, Hauz Khas, New Delhi, Delhi 110016.
+91 11 46070321
+91 8527119474
10:00 AM - 5:00 PM
Popular Posts
---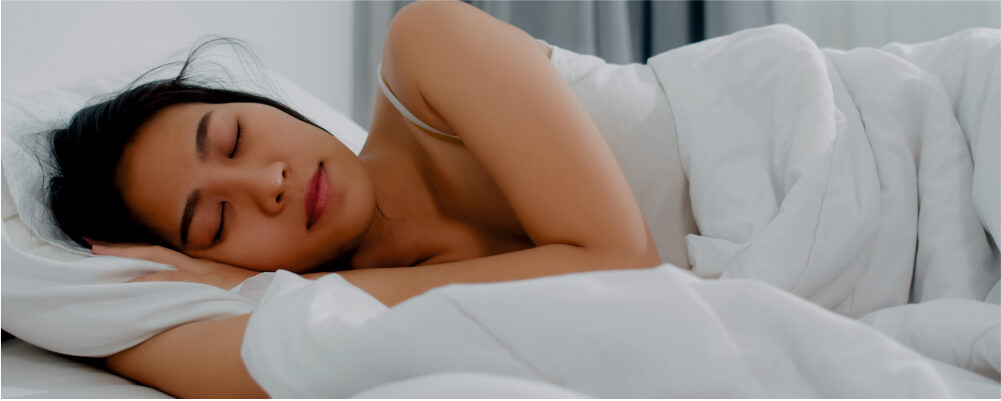 Blog on basic course in SMI
August 1, 2022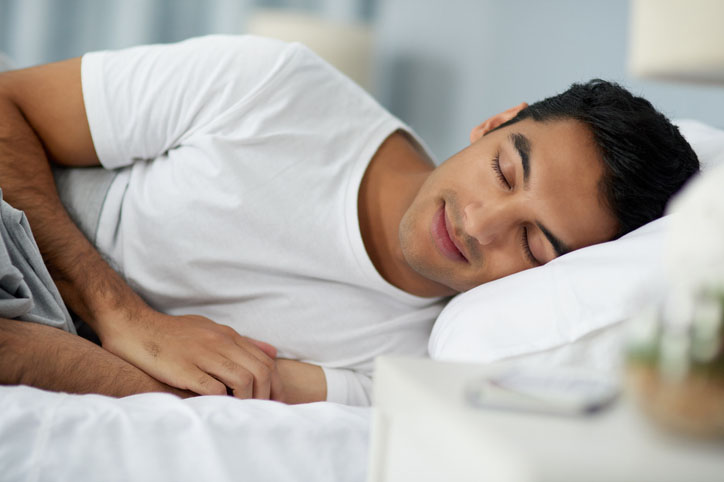 Comprehensive management of OSA-An ENT perspective (changed)
August 1, 2022