Learning Objectives
Recognize abnormal movement events during sleep

Classify the abnormal movement events during sleep as parasomnias, sleep-related movement disorders, or other miscellaneous movements

Choose the proper method for assessment
Curriculum
1 Modules

|

1 Videos

|

60 Minutes Total Hour
About the Faculty
Dr.Jirada Sringean is a Doctor of Medicine from Chulalongkorn University Thailand with clinical experience of 25 years & has served at the Thai board of Neurology. She has attained her specialization in Movement & Sleep disorders from King Chulalongkorn Memorial Hospital & World Sleep Society respectively along with her International fellowship from Innsbruck Medicine University. Her experience includes teaching at the Chulalongkorn Excellence Center for Parkinson's Disease & Related disorders and department of medicine, Chulalongkorn university. She is also an active member of the Committee of Thai Sleep Neurology, Committee of Thai Parkinson Disease - Movement Disorders & the International Parkinson and Movement Disorder society. She has authored / co-authored many books & has won international recognition & numerous laurels for her research & presentations on Parkinson's Disease and Movement Disorders.

Eligibility-all doctors (General Physicians, MD, Cardiologists, Pulmonologists, Diabetologists, ENTs, Neurologists, Psychiatrists, Internal Medicine, Medical Trainees, Sleep Technicians, etc) seeking information and keep on enhancing their skills and careers in the field of sleep medicine.
Certificate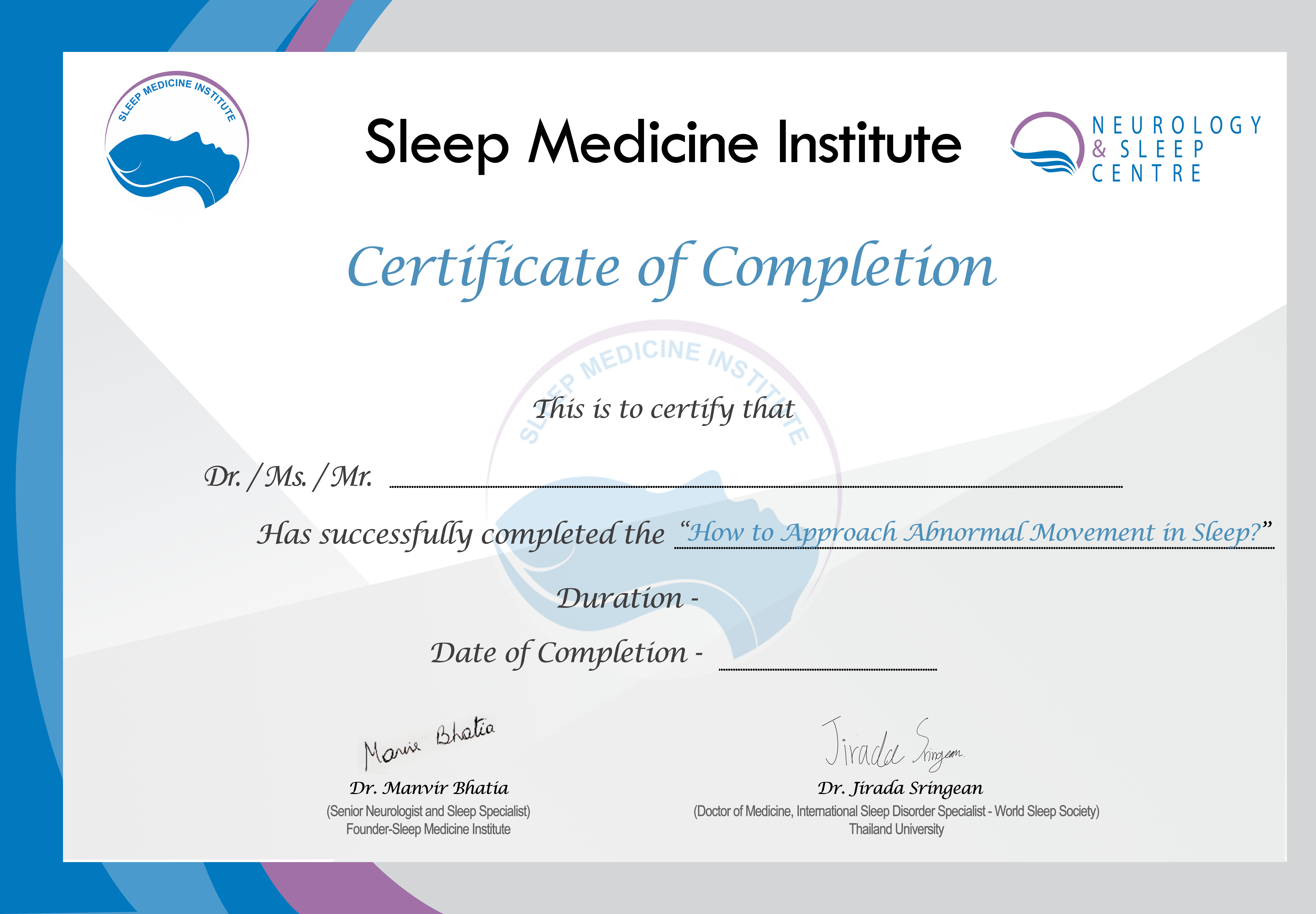 Highlights
Duration: 60 Minutes
Video: 1
Level: Advance
Certificate: Yes
Related Blog
Sleepwalking Can Be Dangerous and Can Cause Harm If Untreated and Unmanaged

Read More
Enroll Now & Get FREE Access for the most Informative and Practical Sleep Courses !!

SMI, a division of Neurology Sleep Centre, is the first online platform which provides a practical comprehensive overview about sleep disorders, their diagnosis and management , for all those interested in enhancing their knowledge.
Address
---
L-23, Kausalya Park, Block L, Hauz Khas Enclave, Hauz Khas, New Delhi, Delhi 110016.
+91 11 46070321
+91 8527119474
10:00 AM - 5:00 PM
Popular Posts
---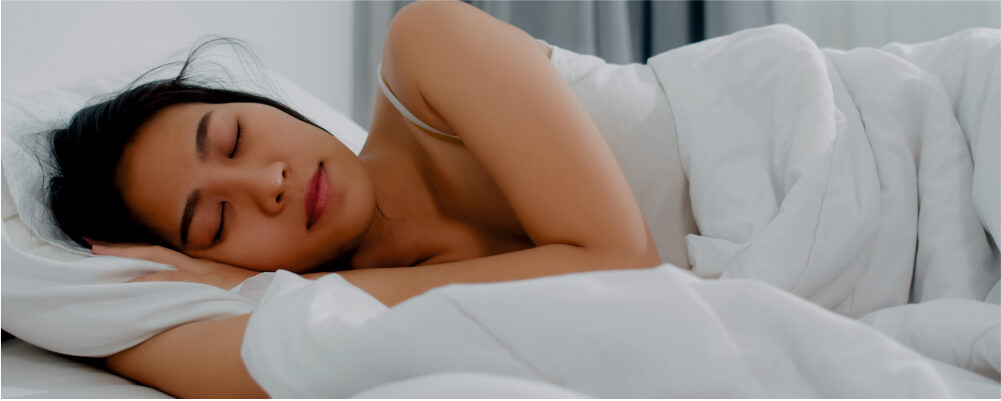 Blog on basic course in SMI
August 1, 2022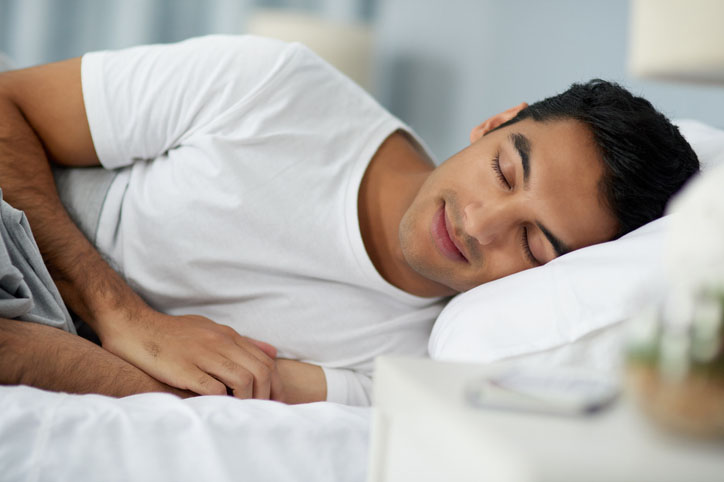 Comprehensive management of OSA-An ENT perspective (changed)
August 1, 2022