Key Attributes of Our Institute
Over 200 Hours of Training
The program gives learners a jumpstart to their aspiring career by supporting advance learning, mastery of skill-set from industry experts.
Join the Largest Community
Connect, learn, and chat from the largest online community with an experience in training doctors and technician's over 20 years.
Learn from Expert Doctors
Kick-start your learning through our pool of expert faculties under the leadership and guidance of Dr. Manvir Bhatia
Earn a Digital Certificate
Get digital certificate for every course you complete.


Doubt Clearing
Join learning Community via Google Classroom, where you will get frequent updates and will be able to interact with each other.
Case Studies
Access to CASE STUDIES for better understanding of complex concepts.


Benefits of Joining this Course
Learn from Experts
Learn from the experts of the industry. Course imparted and backed by a team of Senior Specialists with 20 years of experience.
Flexibility
Can customise learning as the online course provides the flexible schedule and learning environment
Doubt Clearing
Join learning Community via Google Classroom, where you will get frequent updates and will be able to interact with each other.
Case Studies
Access to CASE STUDIES for better understanding of complex concepts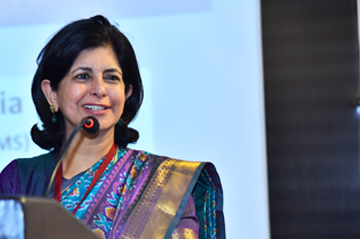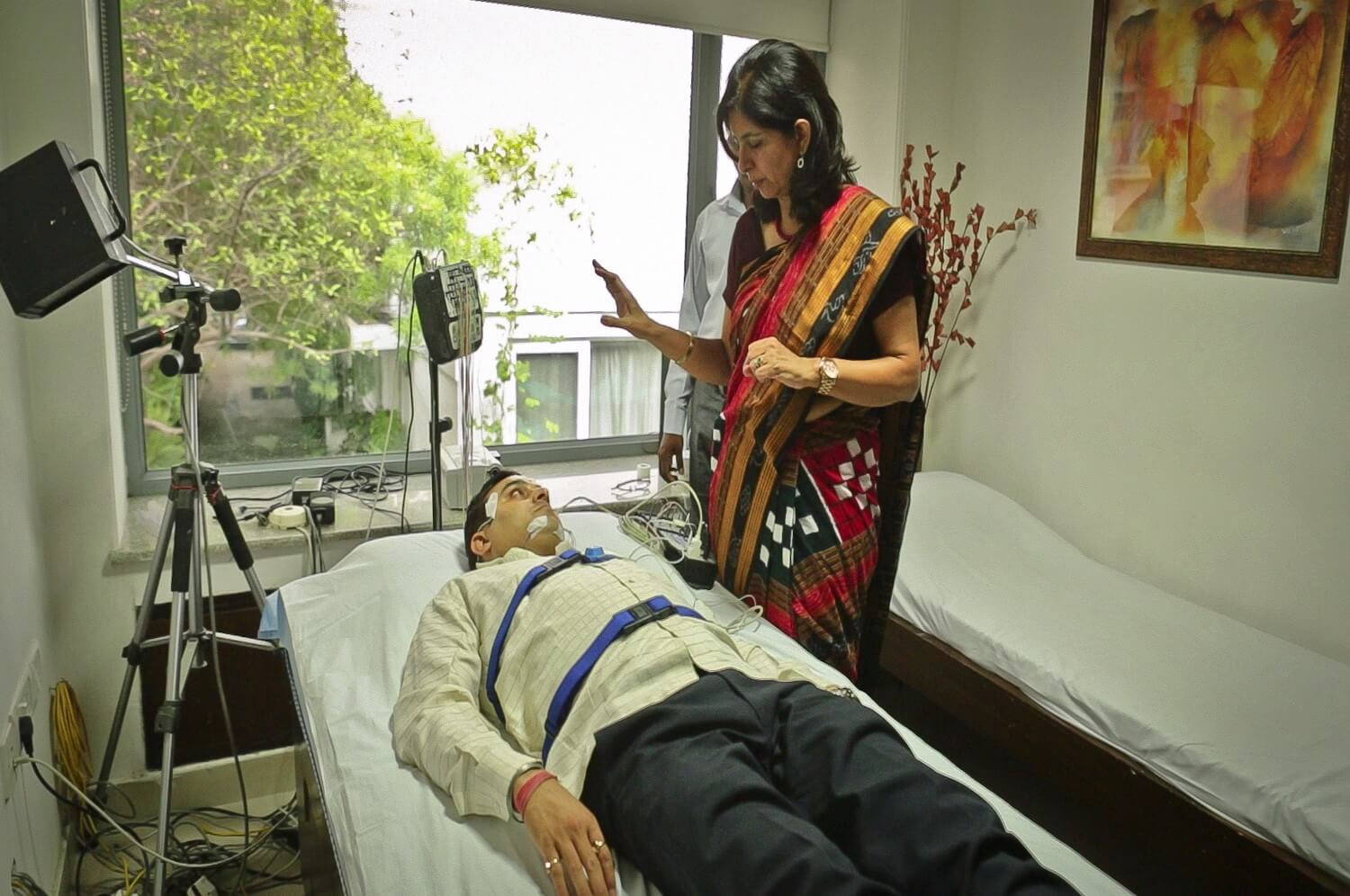 About Institute !
Dr. Manvir Bhatia is a Senior Neurologist and Sleep Specialist with more than 30 years of experience. Dr.Manvir is Director of Neurology & Sleep Centre, New Delhi. She is currently the Vice President of Indian society of Sleep research. She is the author of the book-"The Sleep Solution" first non-fiction book on sleep, in India.
The journey of Neurology & Sleep Centre started in 2008. From 2009, home sleep testing (Level-3) was implemented and from 2010 onwards we started with a level-1 study in the centre. Dr. Manvir Bhatia was trained at All India Institute of Medical Science in Delhi for neurology and sleep and continued as faculty for 10 years as a sleep & neurophysiology department.
In the year 2011, we started with MB Medical Technologies Pvt. Ltd as a supported company for selling PAP Devices. Also in the same year, NSC started its partnership with Ace School of Sleep Medicine by Dr.Manvir Bhatia and Dr.Preeti Devnani to conduct national and international level courses.
Why Choose Us
30 years of Experience
She has treated more than 5000 patients with sleep related issues and neurological disorders during these year.
Sleep Diagnosis and Treatment
NEUROLOGY & SLEEP CENTRE (NSC) started in 2008 as one of its kind in providing a comprehensive diagnosis and treatment for all kinds of sleep related issues and neurological disorders.
Training Students
Dr Manvir Bhatia initiated the Ace School of Sleep Medicine in 2011 in partnership with Dr. Preeti Devnani to provide training to students interested in Sleep Medicine.
Premier Training Facility
This is premier training facility for physicians and other health care professionals in the field of Sleep Medicine. Dr.Manvir Bhatia have Successfully conducted 22 courses which include National and International Workshops and Conferences.
Senior Technologists and Technicians
Our team consists of Managers, Senior Technologists and Technicians for whom regular training is provided to enhance their knowledge in sleep and keep them Up-to-Date.
Practical Comprehensive Course
The courses are designed to provide participants with a practical comprehensive overview and understanding of the pathophysiology, clinical symptomatology and management of Sleep Disorders.
Our Expert Family !
The course content of these courses is designed, created and curated by a panel of senior
doctors to gain specialized in-depth knowledge with blended theoretical and practical content.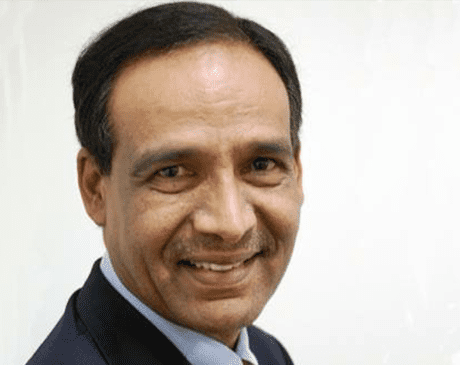 Dr. Deepak Shrivastava
Doctor
Dr. Deepak Shrivastava MD, FAASM, FACP, FCCP, RPSGT is a Sleep Physician in California. A Professor of Medicine, Pulmonary and Critical Care at UC Davis and a teaching faculty at San Joaquin General Hospital. Dr. Deepak is also a published researcher and author of multiple books.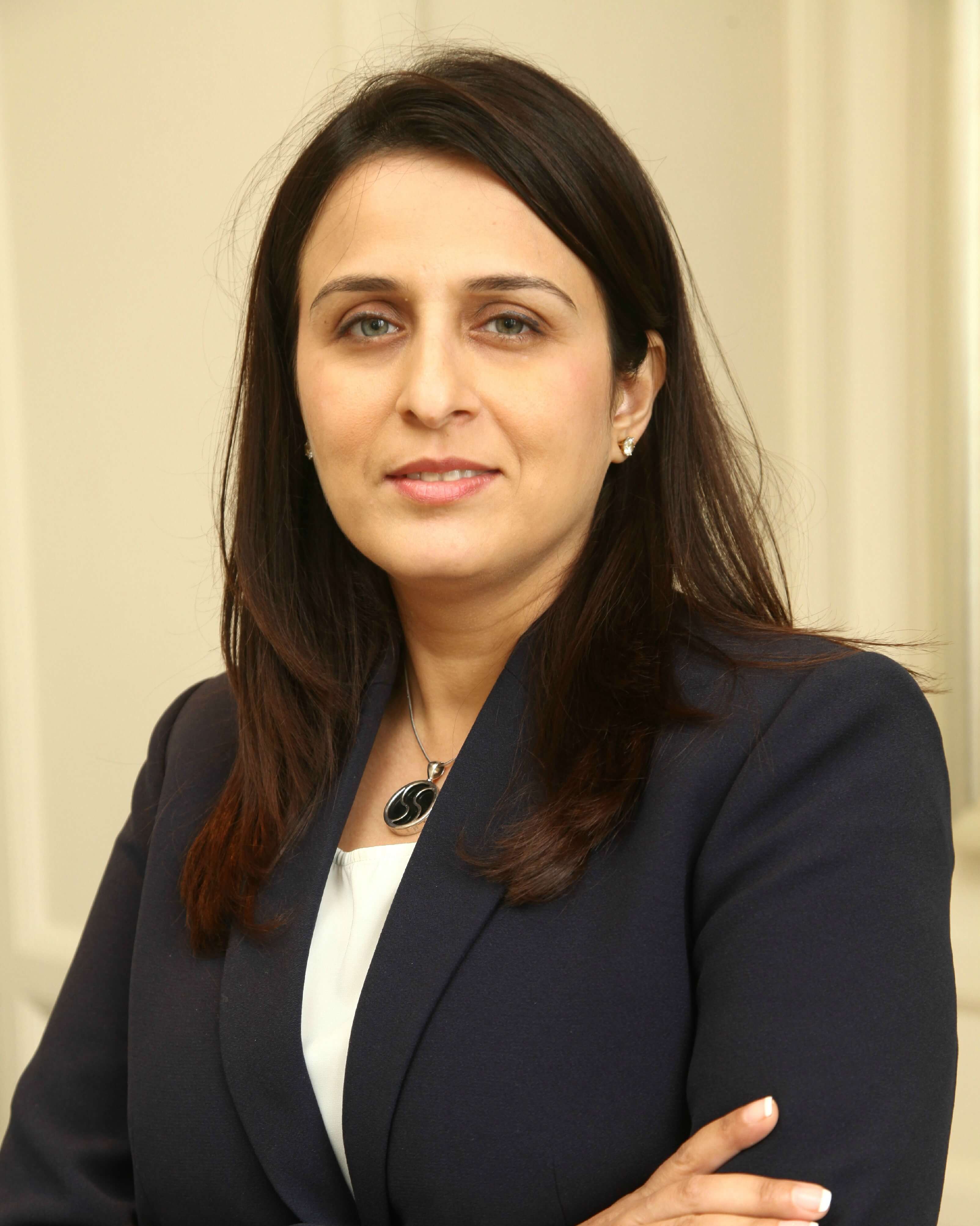 Dr. Preeti Devnani
Doctor
Dr. Preeti is a Co-founder of the Ace School of Sleep Medicine. She is a Consultant Neurologist, Sleep Disorders Centre, Cleveland Clinic Abu Dhabi, and Clinical Director of the comprehensive Sleep Disorder Clinic, Mumbai, India. Also honored with the Young Investigator Research Award, World Association of Sleep Medicine 2013.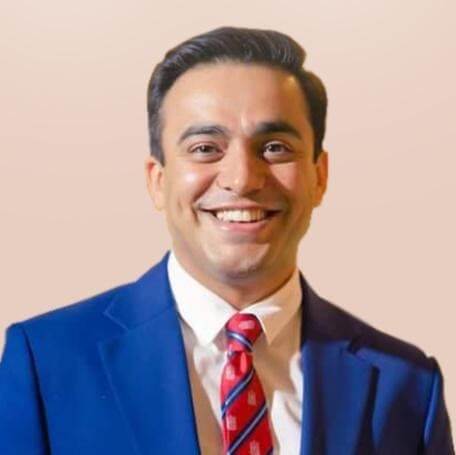 Dr.Sushant Khurana
Doctor
Dr. Sushant MBBS & MD is currently working as a Clinical Head, S & RC, Indian Subcontinent at Philips India Ltd. Previously he was working as a Regional Clinical Head at Resmed India Ltd. Also, he was 5 years of experience as Clinical Associate- Medicine at Max Hospital and 2 years of experience as Senior House Officer- Medicine at NHS UK.
Dr. Karuna Datta
Professor
Professor, Dept of Sports Medicine, Armed Forces Medical College, Pune, India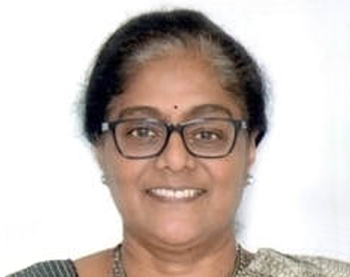 Dr. Bindu M Kutty
Professor
Professor and Head, Dept. of Neurophysiology, National Institute of Mental Health and Neurosciences (NIMHANS), Bengaluru, India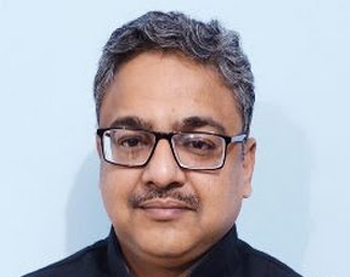 Ravi Gupta MD, PhD
Additional Professor
Additional Professor, All India Institute of Medical Sciences, Rishikesh- 249203 (Uttarakhand), India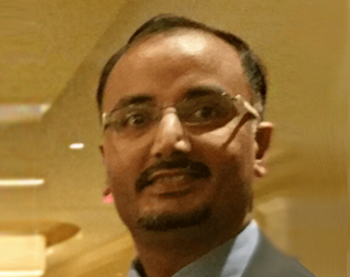 Dr. Tripat Deep Singh
Doctor
Dr. Tripat Deep Singh is currently Clinical Manager Sleep Healthcare ASEAN Philips Electronics Singapore. He is an MBBS graduate and post-graduate in Physiology. He is a specialist in Sleep Medicine as International Sleep Specialist and Sleep Technology as Registered Polysomnography Technologist and Registered Sleep Technologies. He is awarded for developing Sleep Medicine and Sleep Technology in Vietnam.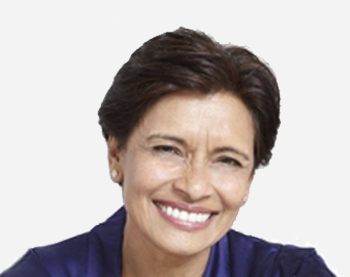 Dr. Aditi Desai
Doctor
President of British Society of Dental Sleep Medicine (BSDSM) as well as President of British Academy of Dental Sleep Medicine (BADSM). She is President-Elect of Odontology, Royal Society of Medicine and Council Member of Sleep Section of Royal Society of Medicine. She serves on the Board of the Association of Respiratory Technology and Physiology (ARTP)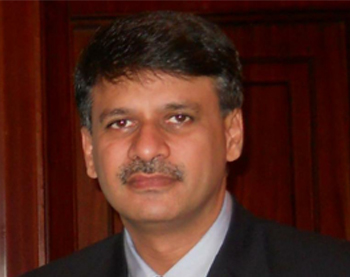 Dr. Seemab Sheikh
Doctor
An ENT surgeon with clinical experience of more than 25 years. He is HOD ENT, at Inamdar Multispecialty Hospital and Consultant ENT Surgeon and Sleep Specialist at KEM Hospital and Sahyadri Hospitals, Pune. He is founder & national president of the Indian Association of Surgeons for Sleep Apnea (IASSA). He has been trained in Germany, Norway, Singapore, etc.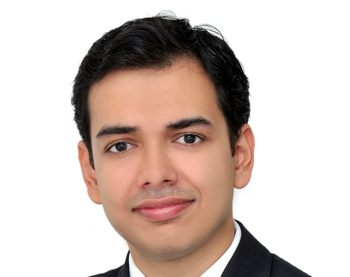 Dr. Rahul R. Modi
Doctor
An ENT surgeon with clinical experience of 14 years. He is a Consultant - Otolaryngology-Head & Neck Surgery; Surgery for Sleep Apnea at Dr L H Hiranandani Hospital / Nanavati Hospital . He was a visiting faculty - Division of Sleep Surgery, Stanford University, USA He has completed a Fellowship in Thyroid and Parathyroid Surgery from Harvard University, USA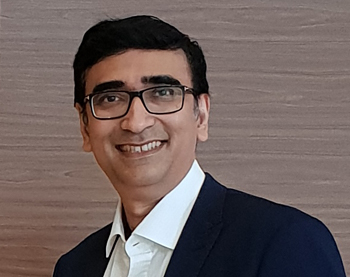 Dr.Srinivas Kishore S
Doctor
Dr. Srinivas Sistla is an ent surgeon with clinical experience of 21 years. Currently, he is Director of ent and sleep apnea services at AIG Hospitals, Hyderabad. He did his fellowship in sleep apnea surgery at the University of Wisconsin. He is the immediate past president of the Indian Association of Surgeons for sleep apnea.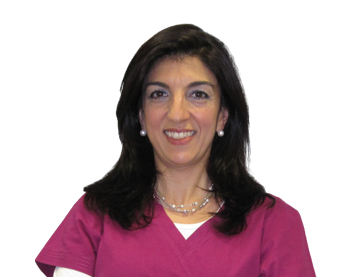 Dr. Susana Falardo Ramos
Doctor
Dr. Susana Falardo Ramos is an orthodontist specialist with clinical experience of 25 years. She is Board Member & Vice-President of the European Academy of Dental Sleep Medicine & Scientific Committee Member at the American Academy of Dental Sleep Medicine. She is a Doctor of Dentistry, by the ISCS_Egas Moniz in  Portugal & has completed her European PhD ( Prophylaxis, Pediatrics, Orthodontics) with " CUM LAUDE", at the College of  Dentists of the University Complutense of Madrid. Also, she is a Myofunctional Therapy Master from the ISEP - Madrid in Spain.
Voice Of Our Students
❤ they love our sleep training work ❤
An interesting journey into sleep science with current update and relevant clinical material.
Dr. Amrita
Doctor
Extremely dedicated and well-versed in their field of Sleep medicine. They are putting in an excellent exemplary effort in training and acquainting people into this field. Maybe we should have more sessions yearly.
Dr.Archita Joshi
Doctor
Course is precise, well structured and caters to the basic foundation required in sleep medicine Keep up the good work
Dr. Ankita
Doctor
Amazing informative and interactive session at the sleep update with Dr.Bhatia.
Dr. Trilok
Doctor
Thanx for a nice course on sleep medicine. I have attended the full advance course in sleep medicine. It was a nice course. But course also should have a session with actual patient also.
Dr. Jeetendra Yogi
Doctor
After getting interested in Sleep Medicine long time back, this is the first of the kind of training programme, where I really have got the understanding of the basics of sleep. Thanks to both of you Madam for putting so much effort and sparing your valuable time for this well designed training programme.
Dr. Joydeep
Doctor
Frequently Asked Questions
Have any Question ❔ We have some answers for you.
For technical support, please email [email protected] 9.00Am to 8.00PM IST or join our Weekly doubt clearing sessions and clear your doubts.We are always ready to help!
Once the course is purchased you will have 6 months of access to the content and in case any live sessions are included while purchasing the recorded version of the session will be accessible once you are back to pursue the course.But we always recommend to complete the course after purchase to avail the benefits of the course completely.
Get your certificate: When you successfully complete an Online Course, you are eligible to receive a digital certificate of completion.

Our certificate platform, Accredible, permits you to share your achievement on various social media platforms, embed it on your website, and add it to your LinkedIn profile.
You can contact the Online Team at [email protected] or at +91 8527119474 or you can also comment your question on the curriculum page comment box.
After enrolling, you have limited access for 6 months to this course - across any and all devices you own. You may download the class videos and pdfs and keep them on your computer.
We assure you 3 days money back guarantee.See how it works ?

To apply for a refund, all you need to do is get in touch with us and request the refund within the first 3 days of your original sign up and provide us with a reason validating your request so we could properly review and document your case.After documenting the case refund request will be processed in 24hours along with the date of refund if the reason of validation is valid.
Upon Successful payment, your userID and password would be mailed within 24hours of purchase along with the link to redirect to course content. The User ID and password will be unique for each student and can be used to access the course.
Theory sessions are recorded and uploaded on our portal. You can attend at your convenience.
No need to visit our center, practical will be an online live session.
Theory session - 8 modules
Practical - a total of 10 hours
We will share information about exam date, time and link through which you can access the exam.
After examination certificate will be provided to those who have passed the test.
You can send your question on Whatsapp or on mail, or join our Facebook group - Sleep Medicine Q&A.
No, it's not only for sleep technicians. Anyone who wants to start their career in the field of sleep medicine. Doctors, nurses, or neuro technicians.
Probably in August / September
Available in English language only.
After the theory, practical dates will be announced which will be fixed so that everybody has enough time to understand the theory portion.
This will be a Live interactive doubt clearing session, you can submit your questions prior to the Live session.
We can share the links for the recorded sessions if you are unable to attend.
Sleep Medicine is related to mental and emotional well being. Sleep Issues are commonly seen in patients with coexisting psychiatric and psychological problems. This knowledge of sleep will help you to manage your patients better.